International Academy Orchestra 2023
27.07.2023 - 06.08.2023
Wolfgang Amadeus Mozart: Symphony No. 36 "Linz Symphony"
Anton Bruckner: Symphony No. 4 "Romantic"

Apply now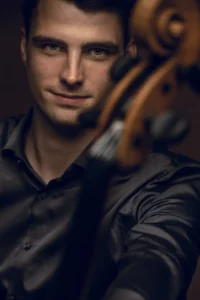 Master class 2023
24.07.2023 - 26.07.2023
Friedrich Thiele

Friedrich Thiele, born in 1996, won numerous prestigious national and international prizes, such as the 2nd prize, audience prize and prize for the best interpretation of the commissioned work at the ARD International Music Competition 2019 and the prize of the German Music Competition 2019 and started an international career through recent successes at the International Instrumental Competition Markneukirchen 2019 (2nd prize, audience prize, orchestra prize), at the competition Ton & Erklärung in Munich 2017 (1st prize), as well as at the TONALi Competition 2015 in Hamburg (3rd prize and audience prize).
Since 2021 he is 1st concertmaster of the violoncellos in the Sächsische Staatskapelle Dresden.

Apply now
Famous Garden
Animation • Branding

Habitasse platea dictumst quisque sagittis purus sit amet volutpat. Ac feugiat sed lectus vestibulum mattis ullamcorper velit. Non curabitur gravida arcu ac tortor.

LEARN MORE